Support Scheme for Renewable Heat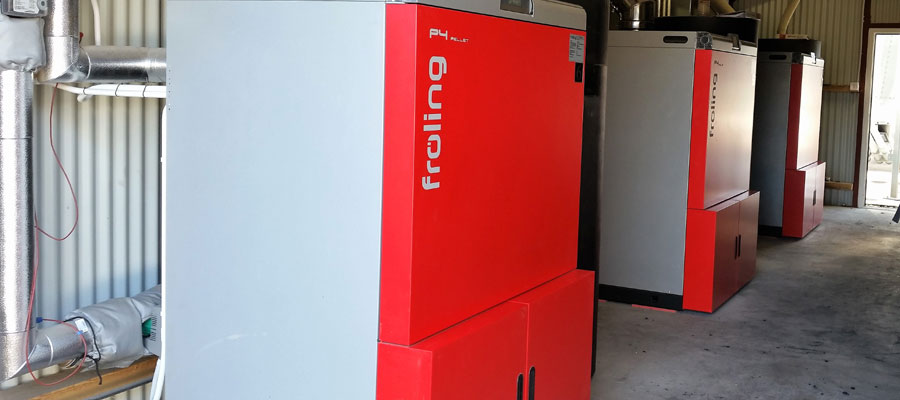 Support Scheme for Renewable Heat
The Minister for Communications, Climate Action and Environment, Denis Naughten TD, is introducing a national Support Scheme for Renewable Heat after securing Government approval.
What is the Support Scheme for Renewable Heat?
The Support Scheme for Renewable Heat is a guaranteed financial incentive available from the government to promote the installation of renewable heating systems – helping Ireland reduce its carbon emissions; comply with agreed EU targets for 2020 and improve future energy security. The tariff will be available to consumers both on and off the gas grid who meet the application requirements.
The Support Scheme for Renewable Heat will pay participants that generate and use heat from biomass boilers to heat their building, this will be paid retrospectively on a quarterly basis for a period of 15 years
Payments will be made on cents per KW/h basis – measured via a calibrated heat meter
The Renewable Heat Incentive will be open to non-domestic users of heat
Biomass Boilers – Support Scheme for Renewable Heat Payment Tiers
Lower Limit
MWh / Year
Upper Limit
MWh / Year
Available
MWh / Year
Biomass Tariff
€ / MWh
Tariff Maximum
€ / MWh
Tier 1
-
300
300
56.6
16,980
Tier 2
300
1,000
700
30.2
21,140
Tier 3
1,000
10,000
9,000
5
45,000
Tier 4
10,000
50,000
40,000
3.7
148,000
Fröling Biomass Boilers – Example Annual Payments
Boiler kW
Output

Operational
Hours

Produced
MWh / Year

Tier 1
€ 56.60 / MWh

Tier 2
€ 30.20 / MWh

Tier 3
€ 5 / MWh

Potential
€ / Year

100
2,500
250
14,150
-
-
14,150
150
2,500
375
16,980
2,265
-
19,245
200
2,500
500
16,980
6,040
-
23,020
250
2,500
625
16,980
9,815
-
26,795
300
2,500
750
16,980
13,590
-
30,570
400
2,500
1,000
16,980
21,140
-
38,120
500
2,500
1,250
16,980
21,140
1,250
39,370
Timeframe
The Support Scheme for Renewable Heat requires state aid approval from Brussels. Preliminary discussions have already taken place and as the scheme is designed to reduce Irelands carbon emissions there shouldn't be any delays in securing approval.
The Support Scheme for Renewable Heat is expected to be open for applications in mid-2018
Your Business and the Support Scheme for Renewable Heat?
The proposed Support Scheme for Renewable Heat offers your business a number of unique opportunities:
Reduce your businesses carbon footprint
Avail of a guaranteed payment for heating your building for the next 15 years
Reduce your ongoing overheads in relation to heating
Upgrading an inefficient or outdated heating system with the financial guarantees of an attractive return on investment
Support local jobs and enterprise by changing your fuel supply to an indigenous resource
How We Can Help?
Biomass Engineering is one of the most recognised and trusted names within the biomass industry in Ireland. Members of our experienced team have been delivering biomass projects in Ireland since 1998.
Biomass Engineering is the main distributor for Fröling biomass boilers in the Republic of Ireland with turnkey solutions ranging from 7kW to 1500kW.
Our dedicated and focused team provide full turnkey services to clients covering all aspects of biomass projects from the initial feasibility through to long term maintenance contracts.
If you are interested in discussing how the installation of a Fröling biomass heating system may benefit your business please don't hesitate to contact Biomass Engineering today.